Sziget Festival parking lot.
/
This is the cheapest and safest parking availability during the Sziget – Festival.
Buy your parking ticket today, since the sooner you buy it, the cheaper you get it.
If you provide us with your availabilities, you will be among the first to get further discounts for your parking ticket.
Address: 1037 Budapest Bojtár utca 51
Hungary
Email: basicparking@gmail.com
GPS: 47.559196, 19.037746
Tel: +36 30 364 0759
Safe parking with free transfer from 60 €
Reserve place or buy your ticket now for a lower price
/
Regulations and other information
The parking lot is open 24 hours a day during the Sziget – Festival.
All vehicles are welcome and may be parked (automobiles, motorcycles, minivans, however, sleeping is not allowed in any of them!)
The festival parking lot is guarded 24 hours a day during the event, yet you are requested not to leave any valuables in the car.
The Star Park Group is responsible for the quality and safety of parking, an enterprise with more than twenty years of experience in the field of parking
Important
The transfer is operated during the Sziget-Festival, that is, between 08.06.2018 10:00 and 08.15.2018 14:00.
During the festival, you may bring and take your car without any additional fee.
Free transfer will be provided for those buying at least a weekly ticket. Otherwise, the transfer fee is 5€/trip.
Transfer circulates exclusively between the chimney in front of the Auchan shopping center and the parking lot, frequency pending on saturation (3 minutes' walk from the Island entry).
Departure in front of 1037 Budapest Bojtár utca 51
A return to the parking lot can only be provided if ordered by phone (order your bus in front of the Island entry and it will be there by the time you get to the stop), except for
The last day of the  Sziget – Festival, when transfer buses leave from the stop every ten minutes.
Do call us at +36 30 364 0759. (from Agust 1.)
See general terms and conditions in English right here.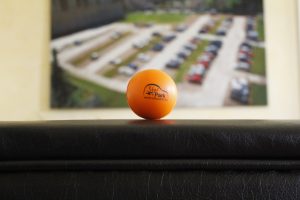 Price

This is the cheapest and most practical parking availability during the Festival 60 € /week/vehicle/entry

Location

Address: 1037 Budapest Bojtár utca 51. (Hungary) GPS: 47.559196, 19.037746

Free Transfer ...

If you buy your parking ticket here, you will be transferred to the Sziget - Festival free of charge.

Additional information

Opening time: From 2018 Aug. 6 to 2018 Aug. 15 24 hours every day Parking capacities: 600 cars
0-24

Opening hours

600

Parking capacities

60 €

/vehicle